Epic Christmas Skirt In Stock!
Posted on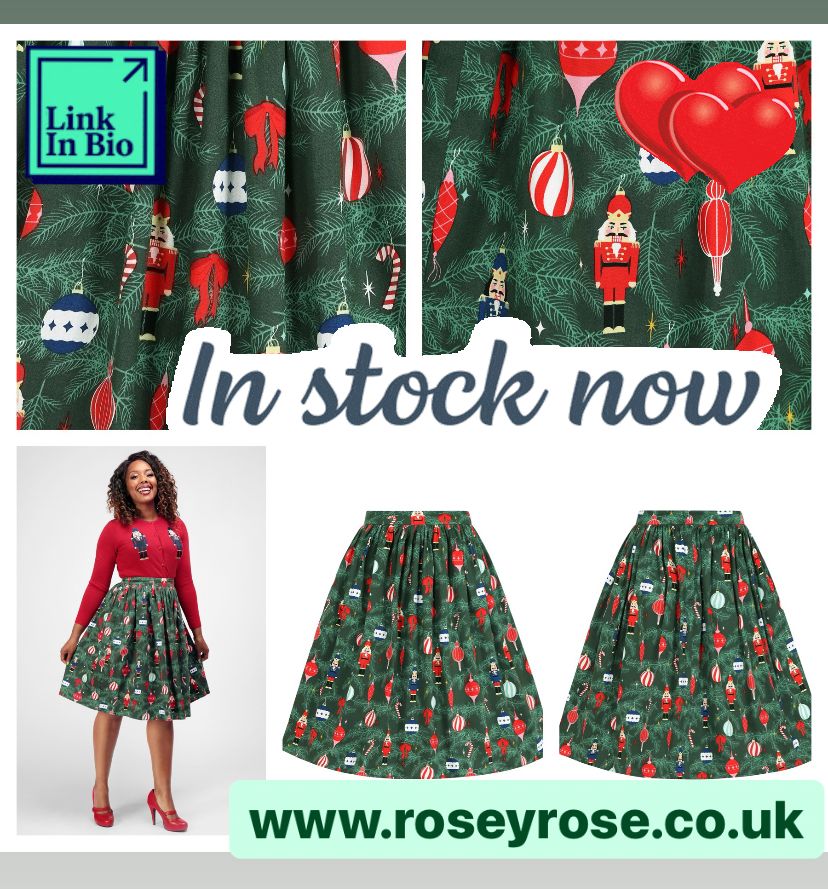 Collectif Mainline Jasmine Festive Knee Length Forrest Green Christmas Tree Swing Skirt
You'll find gorgeous retro and vintage style clothing & accessories for men, women & kids on our website!
Follow our socials to stay up to date with all of our special offers, giveaways and new products!