Get ill & try a new skill! How to knit a flowers & squares baby blanket
Posted on
Due to family illness & then illness myself it has been a tough year and as such just working to get orders out for my business has been tough. Bills need to be paid though, so work must go on!!!
Anyway i'd like to share with you a knitted blanket I made whilst I was recuperating from my operation. Being the type of person who gets bored sitting still for two mins, knitting was the perfect hobby to take up.
I must admit I hadn't tried knitting since I was a little girl & even back then I couldn't cast on or do anything but a simple stitch, so the task I had of me felt like a great challenge!!!
Fortunately for me, I had my very talented mother at hand to show me how & explain what the knitting pattern was trying to tell me!
I found knitting really relaxing, it enabled me to do something & use my mind when I knew I needed to rest. However, I got so into knitting when I got a little bit better it came everywhere with me (I know i've already heard all of the old lady jokes!!!)
Below you can see a photo of my knitting visiting Brighton beach with me.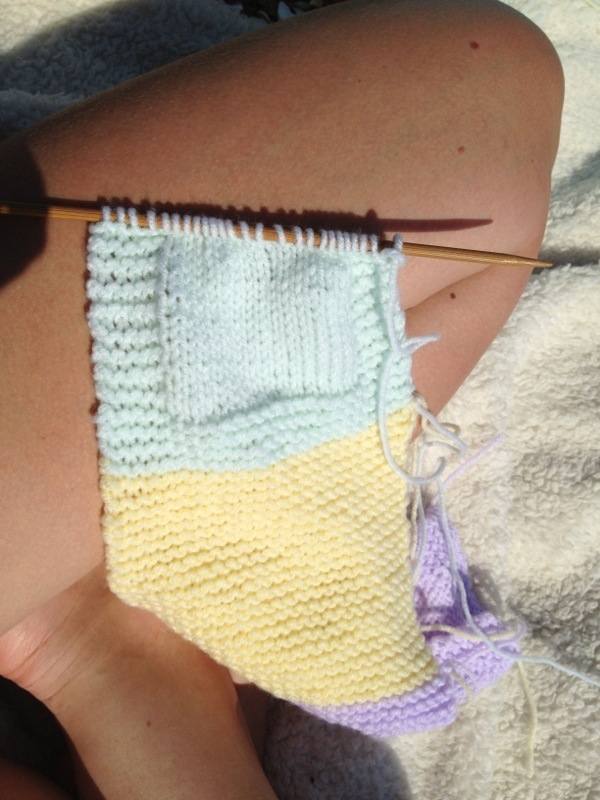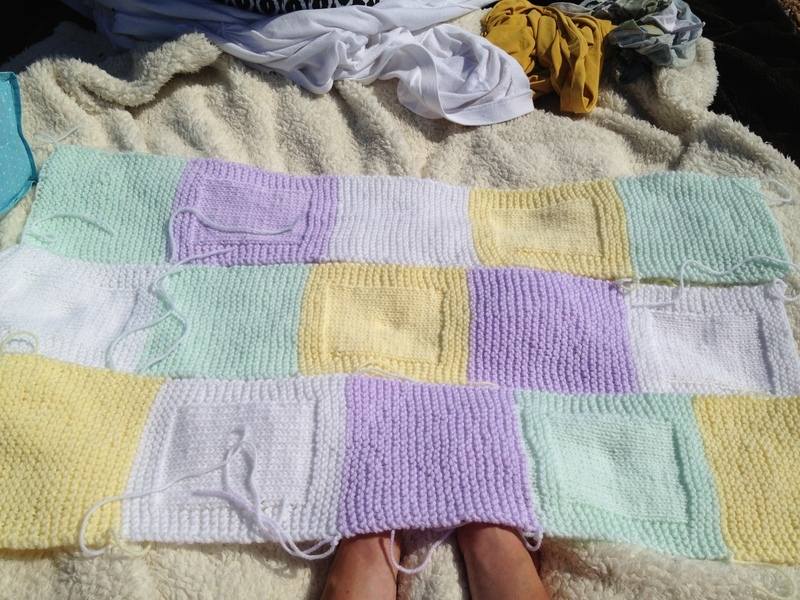 So if you fancy taking up knitting, I think the blanket is a great starter project. I was so pleased to get it finished & hand over the gift to my boyfriend's brother & sister in law. I might even make a larger one for my own bed!
Here's the finished blanket below (it measures around 60x75cm)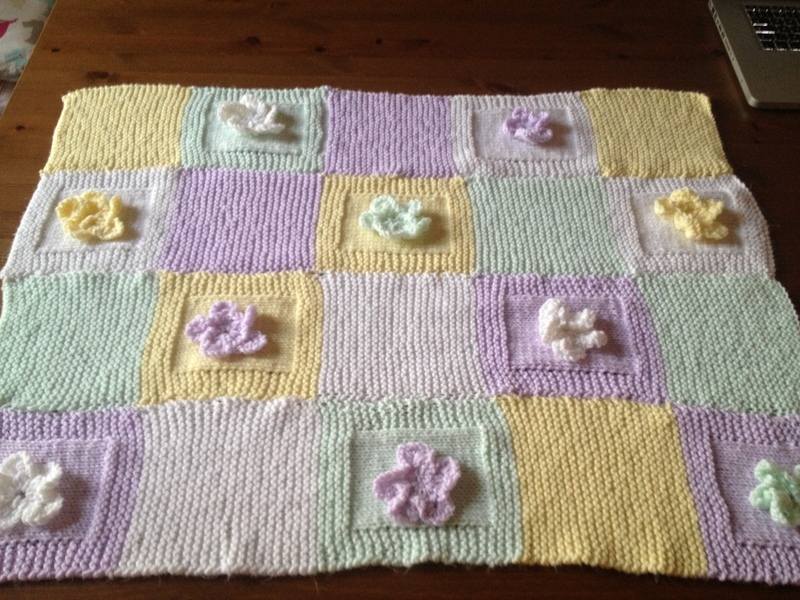 If you would like to make a blanket like this, here's how to do it........
What you need:
Wool: Baby Aran
Knitting needles: Size 5 (UK 6/ US 8)
How to make a strip:
The blanket is made up of four strips with each having fives squares of alternative & relief pattern.
Basic Strip
Cast on 25 stitches
Square one
Work 44 rows in garter stitch, change colour to start second square.
Square two
Work eight rows in garter stitch. Work relief pattern:
Row one: Knit
Row two: Knit five, purl fifteen, knit five
Repeat last two rows thirteen times more
Work eight rows garter stitch over all stitches
Square three: Chanage colour & work as square one
Square four: Change olour & work as square two
Square five: Change colour & work as square one
Flowers
Cast on 57 stitches
Row one: Purl
Row two: Knit two *knit one, slip this back onto left hand needle, lift the next eight stitches on left hand needle over this stitch & off the needle, yarn over needle twice, knit the first stitch again, knit two* Repeat from *to* to end.
Row three: Knit one, *Purl two together, drop loop from two stitches made in row two & (knit one, knit one to back of loop) into lip, purl one* Repeat from *to* to last stitch & knit one.
Do not cast off, break wool & run through all stitches, draw up into a flower pattern & secure.
Assembling the blanket
Work in all ends of the blanket neatly.
Lay your strips out as you desire & join the strips together using a matching wool & sew together.
Work in the ends of the flowers & stitch to alternate squares on the blanket.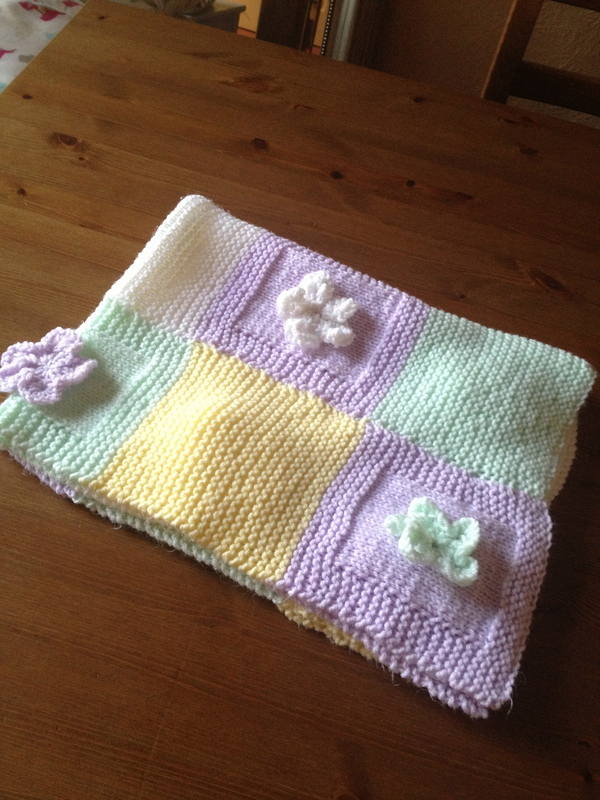 So there you have it a lovely flowers & squares blanket. I hope you enjoyed this little tutorial & sharing my first ever knitting project with you.